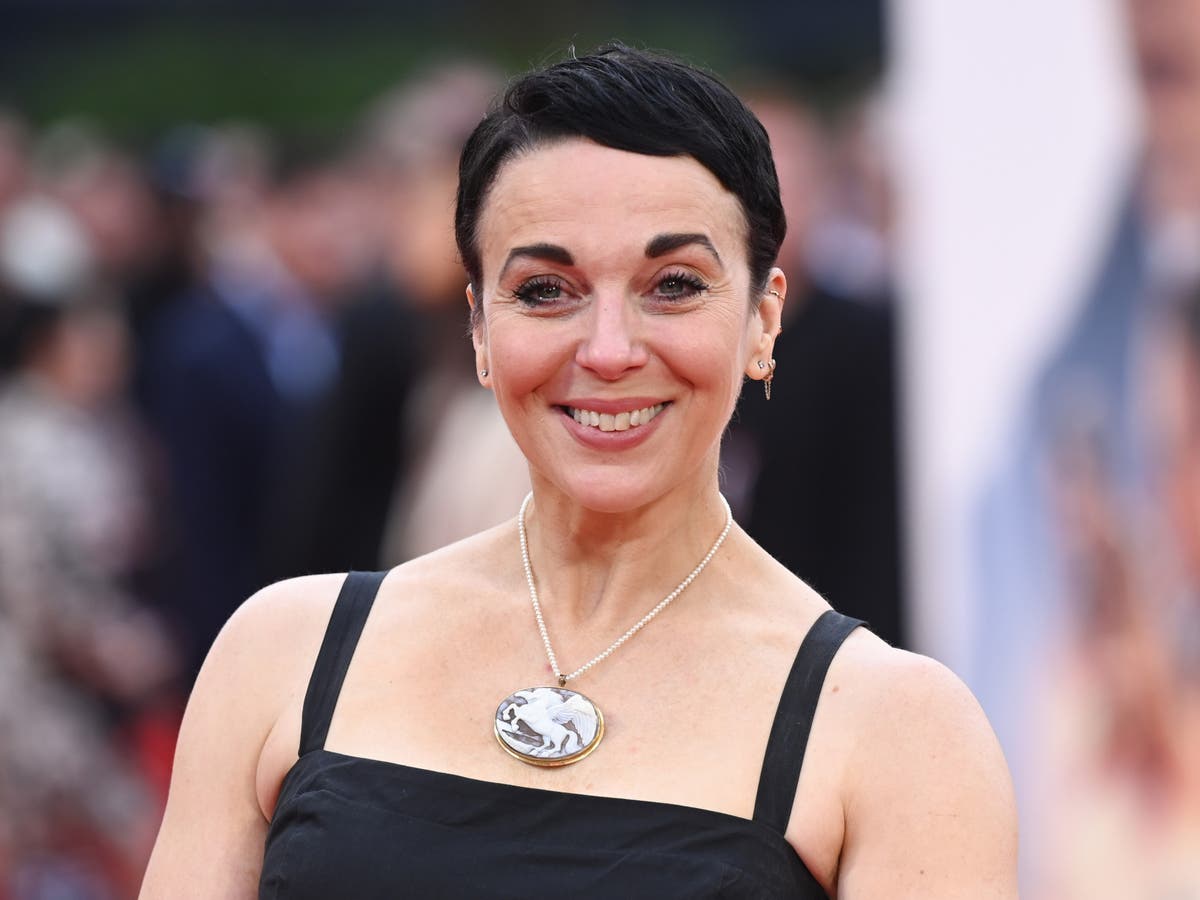 Not a single sequin or pointed toe has yet graced our screens and already people are threatening to boycott the next series of Strictly Come Dancing. The casting of Sherlock star Amanda Abbington on the BBC competition has caused a furore thanks to a tweet that the actor posted about a drag show. "I'm not a nasty person. I'm really not. Anybody who knows me knows I'd give you my last tenner if you needed it," she has now said in a seven-minute Instagram video, defending herself from accusations of transphobia. In the clip, posted on Sunday, Abbington, 51, perches on her staircase and receives licks to the face from her sausage dog Maple, as she tells her followers: "I'm sorry if my tweet about drag shows made you feel like you can't watch Strictly. And I think if you got to know me, you'd quite like me."
When the dance series announced the actor as one of the first contestants of its 2023 season, alongside Angela Rippon and Layton Williams, Abbington's name started to trend on Twitter and stayed there all weekend. "I won't be watching a show that has anti-trans garbage on it," wrote one Twitter user. "She needs to go I'm sorry, I will not watch with her on Strictly," posted another. This glittery, cuddly family show, a BBC institution for two decades, doesn't normally face such controversy for its lineups made of ex-footballers, ex-politicians and an obligatory EastEnders cast member. But here we are. The backlash seems to be rooted in a tweet that Abbington shared, in March, about a baby sensory and cabaret show aimed at parents and their infants aged up to two. Abbington had tweeted that the show was "not for babies" and said: "If you think it is, there is something fundamentally wrong with you." The tweet caused a furore at the time, compounded by the upset over the anti-drag laws sweeping the US, and Abbington quit Twitter over it. But she's still at war on the platform.
"I need to make this very clear," Abbington said in her Instagram video. "I love drag. I think it's an amazing form of entertainment and I f***ing love drag queens. I think they're hilarious and brilliant…
"But my tweet back in March was regarding a 12-year-old who was doing it in front of adults. And it just upset me because I saw a kid, a little kid, a 12-year-old, doing something very oversexualised and I didn't think it was right.
"That was my tweet. I didn't associate that with the trans community, nor would I associate that with the trans community, because I think they're two separate things. And I'm not transphobic… I am a firm supporter of the legitimate trans community."
This moment is far from Abbington's first brush with controversy. In the Instagram video, she referenced the three times she has been banned from Twitter in the past – in every instance, she says, this was over her railing against trophy hunters and calling them "all sorts of names". She told the BBC in 2019, "I'm so glad that Twitter has only been around in my thirties and forties, because if it had been around when I was in my twenties… that would've been awful! I was even more angry and vocal than I am now."
Although her social media bans were for her animal rights tweets, those posts aren't why she's facing public anger today. In the new video, she also alluded to the Facebook post she got flack for in 2020, in which she wrote: "You cannot have a penis and want to be referred to as a woman." She now looks back on the remark as "stupid" and "ill-informed".
Amanda Abbington issues apology after fans threaten to boycott Strictly Come Dancing
In one of her, perhaps less controversial, tweets from over the years, Abbington has also called senator Ted Cruz a "c***". And she lambasted critics on Twitter who panned her recent play The Unfriend, telling the i paper's Fiona Mountford: "We could go out for dinner… I could tell you how nerve-wracking and difficult it is doing a play and you could tell me how you find it so easy to rip people's passions and loves apart."
When asked by The Times last year whether she was outspoken as a little girl, Abbington said: "No, I was terribly shy, and I am still shy. In social situations, in party situations… I'm a bit of a wallflower. I don't say much. But I can say it on Twitter."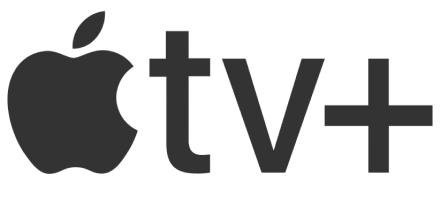 Watch Apple TV+ free for 7 days
New subscribers only. £6.99/mo. after free trial. Plan auto-renews until cancelled
Try for free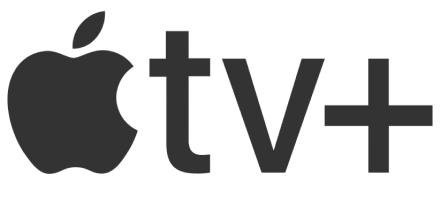 Watch Apple TV+ free for 7 days
New subscribers only. £6.99/mo. after free trial. Plan auto-renews until cancelled
Try for free
Abbington grew up an only child in Hertfordshire. Her mother was a housewife; her father a photographer. She was a passionate dancer who fantasised about performing at the Royal Opera House and auditioned for Cats a total of nine times, but never got a part. Her dancing career came to an end when, one day, she attempted the splits without warming up and ripped her groin muscle. A teacher encouraged her to pursue acting instead, and she ended up nabbing an agent while still a student at a local drama school.
As a child, Abbington was bullied at primary school by "a group of girls who made my life miserable", she told The Guardian last year. "It informed most of my life," she said. "I realised that when I went into therapy. You never come out of childhood unscathed, but you either have to process it and get past it, or hold on to it and have a not very nice life."
Her first screen role came in police drama The Bill in 1993, an inauspicious TV debut that saw her play a woman selling stolen lawnmowers. She starred in the show on and off, playing various characters, until 2007, and was to become a familiar face on British television, landing parts in Casualty, Doc Martin, Inside No 9 and Cuffs. The actor – who has some of the most dextrous brows in the business and grew up admiring the comedy of Julie Walters, Dawn French and Jennifer Saunders – brings a wry warmth to her roles.
On stage, she has played powerless parent Anne in Florian Zeller's teen depression drama The Son (2019) and painfully polite Debbie in Steven Moffat's farce-of-manners The Unfriend (2022). But the work she's known best for is in television. In 2013, she began appearing in ITV historical drama Mr Selfridge as Miss Mardle, a stoic department store head. The following year, the role she is now synonymous with arrived: Mary Morstan in Sherlock, a former assassin and the cunning wife of John Watson, played by Abbington's then real-life partner Martin Freeman.
Mary's arrival on the scene effectively drove a wedge between what some fans saw as a bromance between Freeman's Dr Watson and Benedict Cumberbatch's Detective Holmes. Abbington was viciously attacked online after her casting and received death threats. In 2015, when asked by The Independent whether she was still experiencing abuse, Abbington said: "I won some of them round but there's quite a vocal group that I will never win round. I can understand why. I'm with Martin who they really like, and I play Mary Morstan, who they don't like, and they think I come between Ben and Martin, and Sherlock and John, but it's like banging your head against a brick wall… you can't argue with people like that… I genuinely don't understand the vitriol that some of them have, it baffles me. I don't read it any more; it's counterproductive because you just end up wanting to reply and that just fuels them."
Freeman and Abbington met in a make-up truck in 2001 while filming a Channel 4 drama, Men Only, about the fall-out from a drug-fuelled gang rape. "I was moaning to make-up that I didn't have a boyfriend," Abbington told The Independent, "and she said, 'Oh there's someone on this who's moaning he doesn't have a girlfriend'. He walked in and she said, 'This is him'." They moved in together two months later. The pair were in a relationship until 2016 and had two children together: Joe and Grace, both now teenagers. In 2019, on Desert Island Discs, Freeman spoke of how difficult it was to play Abbington's on-screen husband in Sherlock while in real life they were splitting up. They both have new partners now and co-parent harmoniously, but last year she did say: "I'm sure I've given my children some kind of emotional damage from the fallout of breaking up with Martin."
In 2019, she told The Times she was frustrated with giving up more work for the kids than Freeman did, and said she felt rejected when the relationship broke down. "I felt really old and stupid and unattractive, and you can't recover from that overnight. He hadn't left me for anyone, but things were happening within the relationship that made me feel like that. You know, I'm getting older. I'm in my forties – all these things help make you feel less of a woman, less feminine, less female."
She started dating Northern Irish actor Jonjo O'Neill after Freeman, but years later called herself a "fragile girl" on Instagram, saying: "The Irishman has gone."
Abbington is compulsively candid in interviews. Her current partner is Jonathan Goodwin, who was a professional escapologist and stunt performer until, in October 2021, a serious accident during a stunt left him permanently paralysed. He was crushed between two cars while hanging upside down 30ft in the air, strapped into a straitjacket. Last year, Abbington did not flinch from the truth when she told The Times that Goodwin had sent her a text while in hospital, saying: "It's huge and it's life-changing and I will totally understand and accept if you didn't want to be with me. I love you and I know how hard this must be after the short time we've been together." The pair had only started dating eight weeks before the accident. Abbington has since said she cannot imagine life without him.
It is clear that her determination is intrinsic, from her approach to relationships to her Twitter wars and her campaigning efforts. In recent years, she has campaigned for better roles for older women and for the proper diagnosis of perimenopause, which she wrote about having in 2021, having been mistakenly told by her doctor that she was simply depressed.
This dogged mindset should put the star in good stead on Strictly, which, if it goes well, will mean three months of back-breaking ballroom training. But it remains to be seen how the trans row will affect her popularity in the series. Abbington told The One Show last week that the main reason she signed up is "to embarrass my two teenage children", and her signature openness has meant that the news has been out for a while. "I didn't keep it a secret, I told everybody!" she beamed. "I even told the ladies in my local pharmacy…"